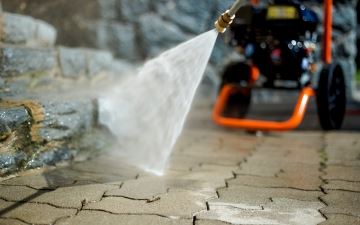 The warm weather has finally returned! With summertime comes family picnics, graduation parties, wedding receptions, pool parties and in many cases lots of time spent with friends and family at your home.
Along with a well-stocked fridge, an ice-filled cooler and sunscreen, it's important to remember something a little less fun but no less important - maintaining your septic system. 
Lots of visitors means more water usage at your home. Increased usage may lead to a septic system failure just when you need to rely on your system the most.
Koberlein recommends pumping your tank every three years.
This regular maintenance not only keeps the solids in your tank at the proper level (protecting your drainfield); it also allows Koberlein Environmental's trained technicians to provide a visual review of your system components at the time of pumping in order to identify little problems before they become big problems.
So, if you haven't had your tank pumped in three years, the time has come. If you would like, we can put your property in our three-year reminder system so you will receive a reminder card in the mail when it's time to pump your tank again.
If you wait too long between pumpings, and as a result you do have an emergency, Koberlein Environmental will of course be there when you need us. Give us a call 24/7 (after normal business hours our operator will contact one of our techs who will immediately call you back).
As always, we appreciate your business. Enjoy the summer!