Camps & Restaurant Septic / Grease Services
Reliable Pumping Services in Pennsylvania & New York
We like happy campers! Koberlein's commitment to cost effectively servicing our camp customers has made us the preferred vendor at most of the region's summer camps. Our goal is to complete our work as quickly as possible and in the safest way possible so as to minimize the impact on camp activities and to protect the environment.
Utilizing the region's largest fleet of 6,500 and 7,000 gallon tank trailers, our experienced technicians efficiently complete lagoon clean-out projects, recognizing our responsibility to safely operate equipment while in your facility.
In addition to lagoon cleanouts, Koberlein also offers other waste services on a 24/7 basis, such as septic tank cleaning, lift station cleaning, grease trap cleaning, pump repair, risers, lids, leach field jetting, backhoe and excavator services, septic tank design services, culvert pipe cleaning, and line cleaning services to our camp customers.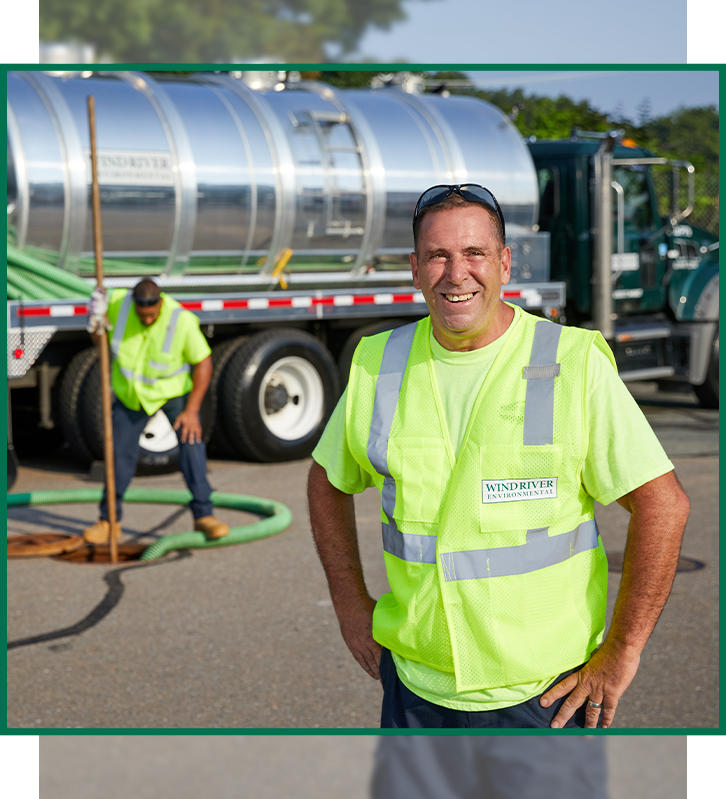 We are available 24/7 to handle anything that comes your way.

We've been serving our community environment since 1960.

Our goal is to provide exceptional value to every client, every time.

We have the most knowledge and best equipment in the industry.
Hear From Happy Customers:
"Would recommend to a friend!"

- Stephanie G.
Ah, the wonderful aroma of . . . grease?! Not on our watch! Koberlein understands the special requirements and concerns of restaurant operations. Our experienced staff knows that many issues arise unexpectedly and a fast turn-around solution is the only answer for your business. Call us 24/7 for emergency service. We also provide regularly scheduled grease trap maintenance services and will work with you to avoid costly problems that may result in a health code violation or interruption in your restaurant's operation.
Koberlein operates a Grease Trap Vac unit which is quick, clean and efficient at cleaning out smaller grease traps with less than 35 gallons. This unit makes it easier to reach hard to reach places where carrying a large hose into a store is not an option. The machine is quiet and virtually odor free due to the charcoal filters that eliminate noise and block the odor molecules. Complete service and disposal records are kept on file at the office to document compliance. Regular cleanings can be scheduled at your convenience. Feel free to contact Koberlein Environmental for a complete breakdown of the service as well as a free estimate for grease trap pumping.
We often service grease traps and septic systems early in the morning in order to prevent wastewater odors from affecting restaurant's patrons. When grease clogs your drain lines, it can threaten your profitability and reputation of the restaurant. Koberlein responds quickly and professionally, jetting lines and disposing of the collected grease. We clean the affected area, returning it to operating conditions.